How healthy is your small business?​
Congratulations: you're a small business owner! Small- and medium-sized enterprises (SMEs) are a very important part of the Nigerian economy, so you're vital to the Nigerian economy. You dived in and now you're in control of your future.
But how healthy is your company?
Sound legal health is critical to the success and sustainability of your business, and it's important for the development of the SME sector. Because of a lack of time, manpower, or resources, however, most small business owners don't take the time to educate themselves about legal issues when they first launch their enterprises, only seeking legal advice when an urgent situation demands it. But OAC is here to help.
OAC's SME Legal Clinic is a free legal workshop whose focus is the establishment of sound legal health for SMEs as early and as easily as possible. SME Legal Clinic provides a critical service to your growing business by focusing on the legal knowledge and tools you need to secure sound legal health, which is key to the success, growth, and sustainability of your business. The Clinic will unravel the complexities of legal matters for small businesses by addressing key legal issues, such as company structure and setup, liability issues, contracts, copyright and licensing, etc.
If you've just started a business, or you're a veteran business owner who doesn't have much legal know-how, SME Legal Clinic is for you.
Refreshments will be served. See you there.
LEGAL AUDIT
Get a free legal audit of your business when you attend.
HURRY: SPACE IS LIMITED
SME Legal Clinic is free to attend, but you must be registered. Register today by filling out the form below or sending an email to sme@okhaiakhigbe.com You can also call us to register at 0813 271 5473.
​
George Ogbonnaya
Assistant Vice President & Group Head, SME Banking Group, FCMB
George Ogbonnaya is an Assistant Vice President and Group Head, SME Banking Group in First City Monument Bank Limited. A Fellow of Institute of Credit Administration, he holds an MBA degree from Obafemi Awolowo University and has over 18 years' experience in banking cutting across commercial banking, credit sales, product development, product management, and electronic banking. Before joining FCMB, he was Head of Product Services at Diamond Bank Plc.
In addition to having the responsibility for ensuring the right customer experience for small- and medium-size businesses banking with the Bank, George was team lead for FCMB on an MSME Advisory project which is a partnership project between FCMB and the International Finance Corporation (IFC). Also a team lead for a dedicated funding and quality improvement project between FCMB and Medical Credit Fund Africa, he coordinates FCMB participation in all the available developmental funds for SME, such as Central Bank of Nigeria (CBN) MSME Funds, Bank of Industry (BOI) SME Funds, etc.
Temitope Rufai
Principal, Small-Medium Enterprise Legal Partnerships (SMELP)
Temitope Rufai is a UK-trained lawyer with experience in the areas of Energy, Public Private Partnership, Corporate Finance, Commercial Law, and Business Development. She has an LLB degree from the University of Manchester and has been called to the Nigerian Bar. She absolutely believes that creativity and imagination are key to providing out-of-the-box solutions in any business endeavour, particularly start-ups. To this end, she has contributed considerably to the development of successful start-up business concerns, including Seedstars Worldwide (Nigeria) and its portfolio companies, Zippy Logistics, and Kamokini, to mention a few.
Temitope has vast experience in commercial contract analysis and in reviewing and negotiating various commercial transactions for high-powered telecommunication services, property developers, private equity firms, and other corporate entities.
Temitope recently participated in the drafting of the Delta State Investment and Public Private Partnership Law and Regulation in Nigeria, which was presented to the Delta State Government and is currently at the Delta State House of Assembly.
Okhai Akhigbe & Co.'s SME Legal Clinic is supported by the following media partners: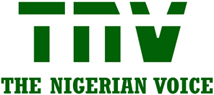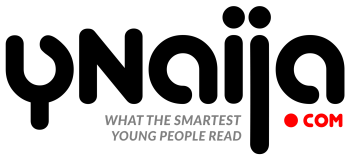 REGISTRATION IS NOW CLOSED
REGISTRATION IS NOW CLOSED
27 JULY 2017
10:00 A.M. - 12:00 P.M.
REGISTRATION IS NOW CLOSED